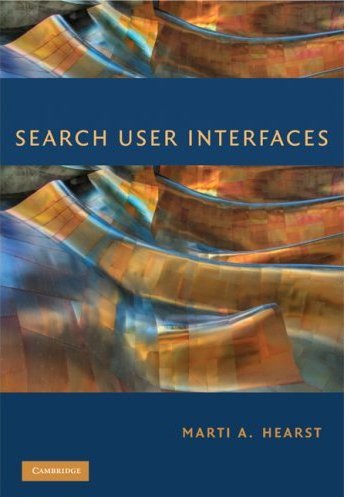 this book focuses on the human users of search systems and the tool they use to interact with them: the search user interface. Because of their global reach, search user interfaces must be understandable by and appealing to a wide variety of people of all ages, cultures and backgrounds, and for an enormous variety of information needs.
Haven't read it yet, but I skimmed through the preface and a few chapters. Being deeply interested in search, I'll certainly be reading this to see what it offers.
Like this post? Follow me @hboon on Twitter.